Sorry I missed last weeks post. It was a long week for me, and was in a rush to head home Friday night. I completely forgot to blog....
But alas, I am back, and have a picture that I just happen to snap about 7 years ago, while looking at Sleeping Beauty Castle.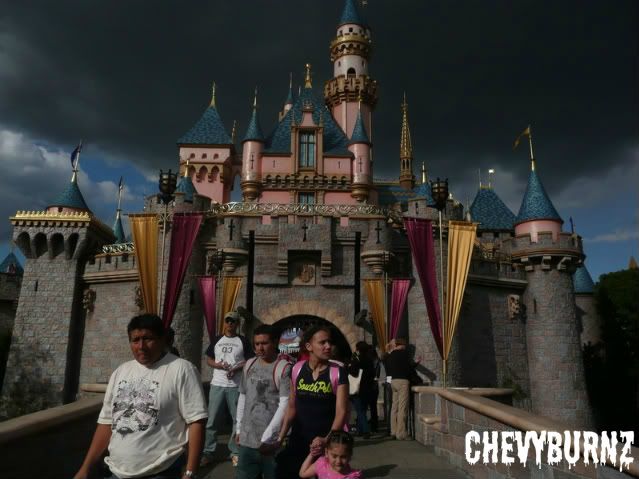 I didn't realize, how dramatic the dark cloud looked until I had developed the film and looked at the picture. The gloomy cloud over the castle really gave it a different feel. I was proud of my picture LoL. I'm not normally a "good" picture taker, I leave that to my wife.
Well that's it for this weeks Flash back. Please follow the links to visit the other Disney Flash Backs, and thanks for reading mine :-)